Workplace Sexual Harassment Statistics
Source : * Statistics are based on the findings of "Annual Review on the State of Sexual Harassment in India" published by the Council of Ethics for 2020 and 2021
POSH 2.0
Sexual Harassment at the workplace is a Silent Destroyer of Productivity and Reputation
By the end of 2023, The Sexual Harassment of Women at the Workplace (Prevention, Prohibition and Redressal) Act, 2013 will be a decade old. The key objective of this law (popularly known as the POSH Act) is to ensure that safe work environments for women. While corporate India has done a fair bit to comply with the POSH Act, more can be and needs to be done to truly create safer and healthier work environments from both, individual and organization perspectives.

ashure, a secure, cloud-based platform, has been developed to help organizations upgrade to POSH 2.0
Migrate from a compliance-centric approach to a people-centric approach
Upgrade to POSH
2.0

using the ashure platform Request a Demo

Accelerate your efforts to create a safe, healthy work environment, boost productivity, and enhance reputation
POSH Training
Complaint-handling and skills Training for POSH Committee members
Unique sensitization and awareness trainings for all employees (Planned)
Simulated walk-throughs of case scenarios for better understanding
Periodically updated case scenarios
Compliance
Ensure validity of POSH Committees
Generate Compliance documents
Generate Compliance Annual Reports
Ensure Compliance deadlines are met
Complaint Resolution
Submission-to-Decision Workflow
Inquiry documentation templates
Aligned with POSH Act and legal principles
Alerts and email notifications
Case Record documents and Case Diary
Actionable Insights
Live Dashboards on Complaints and Compliance status
Training metrics
Stage-wise complaint resolution metrics
POSH Training
Improves skills and confidence of POSH Committee members
Flexible training allows POSH Committee members to self-train anytime, anywhere
Increased self-realization for employees to distinguish appropriate from inappropriate behaviours
Compliance
Regularly updated to ensure compliance.
Reduced risk of penalties and liabilities
Reduced risk of business closure
Enhanced reputation
Complaint Resolution
Saves up to 70% of time spent by POSH Committees on complaint resolution
Reduces stress on POSH Committee members, parties and witnesses
Reduces risk of external interventions
Provides better transparency to the parties
Actionable Insights
Provides actionable insights on improving skills, training and process
Can help identify potential hotspots and POSH risks
Pricing
Empower
Saas Deployment
Up to 3 Locations
Up to 1000 Employees
On-Premise Deployment
Empower+
Saas Deployment
More than 3 Locations
More than 1000 Employees
On-Premise Deployment
Elevate
On-Premise Deployment
Multiple Locations
Unlimited Employees
Saas Deployment
SERVICES
Advisory Services
Our advisory services focus on helping our clients create a safe working environment through prevention and redressal mechanisms. We also provide end-to-end management of POSH as a managed legal service.
Training Services
We conduct specialized, interactive training sessions for POSH committees, employees, managers, and senior management. The sessions are designed to focus on the spirit of the POSH Act 2013 and promote an inclusive workplace.
ashure

- How it works

A people-centric technology platform for POSH
Compliance
Complaint Resolution
Notification and Templates
Secure Access
About Us
Dasha Krit Technologies Pvt. Ltd. ("D10X") has developed for the Technology-side of the ashure platform and will be maintaining and support it.

D10X is a technology startup with ashure being its first product. Apart from ashure it also provides development services to other companies. D10X has worked with various organizations in the field of financial technology (Fintech), educational technology (Edtech), computer vision, machine learning and industrial process automation. D10X's team brings together a combination of technology capabilities, product development knowledge and business know-how.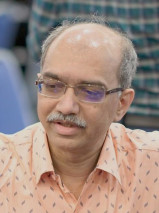 Lawmetrik Impact Solutions Pvt. Ltd. ("Lawmetrik") has provided the legal workflow design and content for the ashure platform and will be updating the content over time.
Lawmetrik is an Integrated Legal Performance Solutions company providing metrics-driven solutions to in-house legal departments and law firms that positively contribute to client's strategic objectives. Our solutions are focused on improving financial and operational metrics across legal performance areas resulting in a measurable positive impact on a client's balance sheet and P&L. Lawmetrik's comprehensive suite of solutions span Transformation, Technology, Content, Training and Staffing.